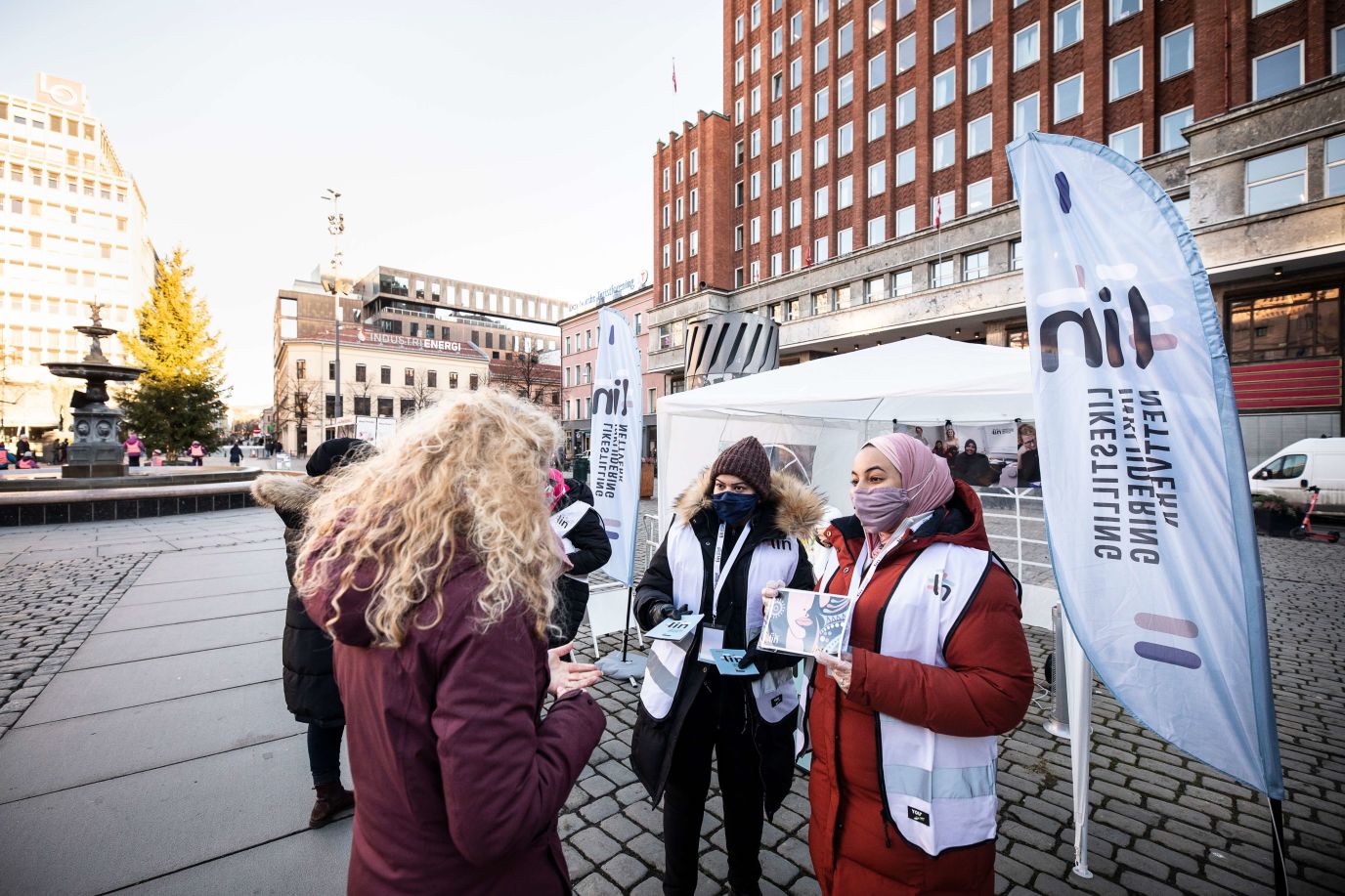 Politics
LIN's objective is to ensure that no one lives under exclusion. We advocate for multicultural minorities in the public discourse concerning topics of social integration and diversity.
LIN uplift the voices of ethnic multicultural minorities in Norway, whose voices are often forgotten and who live with social exclusion.
Our areas of focus include:
Diversity and social integration
Racism and discrimination
Equality
Do you wish to engage in our work?
LIN promotes increased social and political engagement amongst our members, by strengthening our users knowledge of the Norwegian political landscape. We provide the tools and arena for meaningful dialogue.
LINs campaign "My vote counts"
LIN had several acitivites and campaings befor the general election of 2021. We shared information on how to vote in different languages throught the election campaign. Our bridge builders shared infomration in more then ten languages in Oslo.